Like the nagging parent stressing the dangers of a hot stove, unappreciated Chief Compliance Officers and General Counsel everywhere have been on a p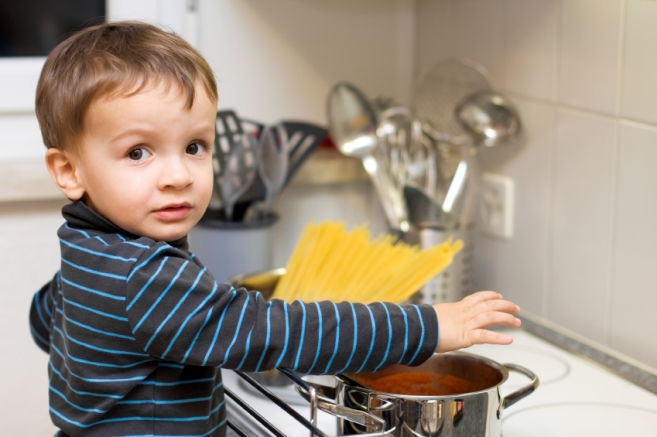 perpetual mission to warn fellow employees of the dangers inherent in mixing contribution activity and state procurement without proper oversight.  Such is the lot of the under-appreciated "Cost Center" compliance personnel.  Like the tear-filled 8 year-old icing red fingers, many of the high flying boys and girls on the "Revenue Center" sales side of those same companies are not paying sufficient attention to pay-to-play compliance warnings until it is too late.
Our most recent example of this cautionary tale comes from Paterson, New Jersey, where the prominent law firm McManimon, Scotland & Baumann, LLC just learned that a mere $500 in contributions upended a 20 year relationship as bond counsel to the city.  Paterson's pay-to-play law debars any contractor from receiving contracts for a full year if ANY of its executives (or partners . . .  or their spouses . . .  or their children . . .  or their subcontractors, etc.) make contributions in excess of $300 to local officials.  Just in case the pain were not sufficient for the firm's partners who didn't participate in any way in the offending contribution, Paterson Business Administrator Nellie Pou made a point to emphasize that
the decision not to rehire the firm had nothing to do with the quality of the firm's work. "They've always been first-rate," she said. "We've had nothing but excellent relations with them."
Edward McManimon did not respond to a phone message seeking his comment for this story.
It is important to note that the initial contract in question was simply to be an extension of a contract awarded two years ago and that the recipient of the offending contribution had recused himself from the vote to approve the extension.  None of this was sufficient to prevent small fingers from getting burned.
We have seen in the past (especially in New Jersey) that pay-to-play violations can result in significant criminal consequences as well as major fines.  Some, like the authors of this blog, have shouted warnings into the wind; largely to no avail.  Hits to bottom line revenues should be enough to get the C Suite to take pay-to-play compliance seriously.
Don't let it be said that the purpose of your compliance program is only to serve as a warning to others.
State Pay to Play Laws Have Real, Revenue Threatening, Consequences