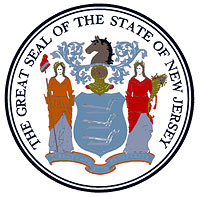 New Jersey Governor Chris Christie recently announced an ambitious proposal to overhaul New Jersey's ethics regulations which takes aim at perceived campaign finance loopholes and conflicts of interest, while also significantly increasing disclosure requirements for legislators. Importantly, the proposals by Christie, who campaigned vigorously on ethics reform, also contain several new "pay-to-play" regulations.
Specifically, an announcement from the Governor's office announced three proposals which would directly address New Jersey's current "pay-to-play" regime.
First, Christie has stated that he will "impose a uniform set of contract award standards on all levels of government and all branches of state government" by ending the "fair and open contract" exception for businesses that make reportable campaign contributions at the legislative, county and municipal levels, but are currently still able to receive contract awards valued greater than $17,500 with local governments. As Christie correctly notes, this practice is not currently permitted at the state/gubernatorial level.
Christie also aims to restrict what is commonly known as "wheeling" by "imposing contribution limitations on county and municipal committees for committee-to-committee contributions and committee contributions to out-of-county or out-of municipality candidates." If enacted, this proposal would have a significant impact primarily at the local level, where contributions are routinely "wheeled" between committees, making the original source of campaign contributions unclear.
Finally, and most controversially, Christie proposes to limit political contributions from labor unions which have contracts with the state. As you will recall, Christie previously signed an executive order setting forth such regulations, only to have the Executive Order overturned by a state appeals court, which stated that legislation was necessary in order to enact such restrictions. Given that Christie is a Republican taking aim at perhaps the largest source of campaign contributions to Democrats, it is certain that this proposal will be met with significant opposition in the Democratic controlled legislature.
While the specifics of the proposals are sure to change in substance throughout the legislative process, it appears as if at least some new "pay-to-play" provisions are on the horizon in the garden state. As we have indicated previously here with respect to pay-to-play regulation, structure and statewide uniformity are sorely needed within the Garden State. We will continue to monitor what is sure to be a dynamic situation in New Jersey.
Subscribe and stay updated
Receive our latest blog posts by email.