For those of our readers with a latent East Coast bias or who have just been preoccupied with the latest political drama emanating from Washington, you may have missed the recent flurry of activity in the Bay Area that appears to be threatening the City of San Francisco's efforts to pass a controversial ethics reform bill. The proposed Ordinance, known as the Anti-Corruption and Accountability Ordinance (ACAO), takes an aggressive tact on regulating political engagement within the City and seeks to implement a series of unique compliance obligations that venture beyond the standard approaches to eliminating pay-to-play politics.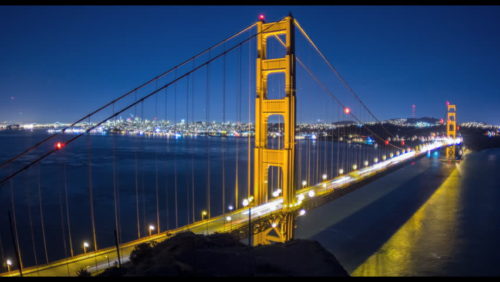 At present, the ACAO has proven to be more of a political football than a legislative success story. The Chair of the City's Ethics Commission recently stepped down following the Commission's failure to approve its placement on the June primary ballot for voter consideration. Despite this very public disappointment for backers of the measure, a motion has recently been introduced for the ACAO to be taken up for additional consideration by the Commission on April 3rd. A similar request has been made to the San Francisco Board of Supervisors. Given the political dynamics at play and the controversial nature of the ACAO in general, passage (or even a vote) on the ordinance next week is less than a certainty. Some of its prospective contents, however, bear further discussion.
There are a litany of interesting regulations and restrictions included in the ACAO, including disclosure obligations related to so-called "behested payments" made on behalf of public officials and a new prohibition on certain political contributions made by entities with interests in specified land-use decisions. But a recently inserted measure that would require large donors to state-level independent expenditure committees (Super PACs) to disclose certain personal business investments in San Francisco is catching our eyes. This measure represents a novel disclosure mechanism obligating those wishing to politically engage through state-level Super PACs to open up their private business portfolio to public scrutiny.
The measure, sponsored by San Francisco Board of Supervisors Member Aaron Peskin, would require individuals who contribute more than $10,000 to Super PACs to disclose their financial investments of $10,000 or more in San Francisco businesses. Such individuals would also need to report any businesses in San Francisco from which they receive compensation. These disclosures would be required within 24 hours following the triggering contribution.
Supervisor Peskin's proposal was met with at least some skepticism by the Ethics Commission, which questioned the constitutionality of such a disclosure obligation and the heavy regulatory burden such a provision would place on both donors and City compliance officials. Certain donors, the Commission noted, could have thousands of investments in the city, making compliance with the Peskin measure expensive and impractical. The Commission also appeared to express some doubt as to the overall public policy value of implementing such a new requirement, which seems fairly disconnected from the stated goal of rooting out pay-to-play politics. We here at the Pay-to-Play Law Blog would tend to agree with such skepticism.
Existing San Francisco ethics rules, which include a pay-to-play provision that prohibits contractor contributions to elected officials who have oversight responsibilities of those contracts, already seem well situated to curb the sort of unsavory political engagement elected officials and voters are most concerned about. When paired with California's additional disclosure requirements for entities that make contributions of $250 or more to elected officials before whom the entities have official business, it is somewhat difficult to find the added compliance value of the contemplated measure. As our readers know well, however, that's no true predictor of political passage in the pay-to-play context.
As April approaches, we here at Pay to Play Law Blog will continue to monitor the ACAO's progress in San Francisco and its potential impact on pay to play compliance and political engagement within the City. Those in the regulated community with Bay Area business interests should stay tuned.
Subscribe and stay updated
Receive our latest blog posts by email.