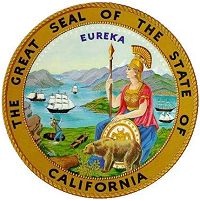 As frequent readers of this blog know well, California has always been considered a fairly restrictive jurisdiction when it comes to the regulation of pay-to-play politics. One large exception to that general rule, however, has been in the school bond campaign context, where financial institutions, attorneys and underwriters have traditionally been permitted to give sizable campaign contributions in support of potential bond initiatives that could benefit their bottom line.
From the perspective of political transparency advocates, such school bond campaigns have long been the "golden goose" of California's pay-to-play politics. The formula in these settings has been simple – feed the government "goose" with large donations to help a municipal bond campaign pass, and reap the "golden egg" benefits by being hired by the corresponding state or municipal government to underwrite, advise or consult on the bond issuance. Based upon the recent comments and actions of various California officials, however, it appears that the era of the school board campaign golden goose may soon be coming to an end in the Golden State.
The push to curb pay-to-play activities in the school bond context began earlier this year when California State Treasurer Bill Lockyer sounded the alarm on such activities and asked State Attorney General Kamala Harris to examine the legality of several deals involving active school bond campaign donors. Building off of that effort, Treasurer Lockyer next called on state officials in Sacramento to take legislative action to institute a rule forbidding financial advisers, bond underwriters and bond lawyers that give money to bond campaigns from working in association with such bond projects.
While Lockyer has failed to spell out a specific regulatory model of his own, he has embraced statewide legislative action and backed a bill previously introduced by State Assemblyman Donald Wagner earlier this year. That bill, A.B. 621, passed the California Assembly by an overwhelming margin in mid-May. Despite broad bipartisan support for the legislation, however, it has since stalled out in the State Senate Governance and Finance Committee. Lockyer has also endorsed similar legislative solutions put forth by municipal groups such as the California Association of County Treasurers and Tax Collectors.
Coinciding with the push from Lockyer and other state officials for a California-wide approach to school bond campaign pay-to-play regulation, there has also been recent momentum on the municipal front. Leading the charge has been Los Angeles County Treasurer Mark Saladino, who earlier this month pledged to ban bond underwriting firms who donate to school bond campaigns from doing business with the county. Saladino asserts, based upon research conducted by the Los Angeles Times and other publications, that virtually all vendors hired by California school districts in recent years to assist with bond issuances have made contributions to the associated district bond campaigns and been retained without competitive bidding. This phenomenon, he claims, drives up the cost of bond issuance for state taxpayers.
In the wake of this recent announcement, Saladino has been rallying his local government counterparts across the state to adopt similar approaches until such time as Treasurer Lockyer and the folks in Sacramento implement a broad-based solution. Not all county and municipalities have been quick to follow suit, however.
San Diego County appears to be one such municipality. Despite what appears to be strong evidence of a growing pay-to-play culture in San Diego area school bond campaigns, San Diego County Treasurer-Tax Collector Dan McAllister is skeptical of the Los Angeles County approach. While sympathetic to Saladino's call for tighter pay-to-play restrictions in the school bond campaign context, McAllister believes that a local, piece-meal approach to reform will be both difficult to implement and enforce, and unlikely to be as effective as a comprehensive, statewide approach to the problem.
Regardless of which reform model leads the charge in the Golden State over the next few months, it appears relatively clear that the days of school bond campaign pay-to-play in California are numbered. As changes occur in the state and local landscape, we here at Pay to Play Law Blog will be here to help you take a "gander" at the relevant legal changes.
Subscribe and stay updated
Receive our latest blog posts by email.