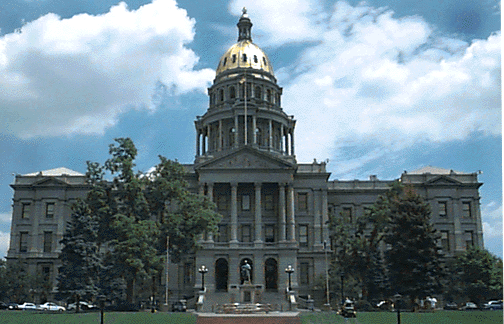 There is no state in the union whose "pay-to-play" law is currently being examined as closely as Colorado's. In November 2008, 51% of Colorado voters approved "Amendment 54," which impacts "sole source contractors." Specifically, Amendment 54 prohibits "sole source government contractors" with contracts over $100,000, and its 10% owners, officers, directors,and trustees, and their "immediate families," from making or soliciting contributions to political parties or candidates for state or local office during the term of the sole source contract and for two years thereafter. As the term is used here, "sole source government contract" means any government contract that does not use a public and competitive bidding process soliciting at least three bids prior to awarding the contract.
Shockingly, the "immediate family" that is prohibited from making such contributions includes any spouse, child, spouse's child, son-in-law, daughter-in-law, parent, sibling, grandparent, grandchild, stepbrother, stepsister, stepparent, parent-in-law, brother-in-law, sister-in-law, aunt, niece, nephew, guardian, or domestic partner from making contributions, where applicable. Given that a great number of Colorado citizens likely are not in daily contact with each of their stepbrothers or nieces, it is easy to envision a scenario where this unwieldy regulation could penalize individuals or entities that are not engaging in any untoward activity. This is not to mention the logistical nightmare that such broad restrictions create for both reporting and regulating entities.
Not surprisingly, Amendment 54 prompted a torrent of litigation shortly after it went into effect. In June of this year, Denver District Court Judge Catherine Lemon granted an injunction against Amendment 54, agreeing with both business and labor interests who had argued that Amendment 54 was causing confusion and violating free-speech rights.
It now appears as if we will know the final fate of Amendment 54 soon enough. On August 26, it was reported that the Colorado Supreme Court has "fast tracked" the lawsuit against Amendment 54, directing attorneys to submit relevant records by Sept. 4.
Just as fascinating as the underlying lawsuit challenging Amendment 54 are the unintended consequences of the amendment. In this story, the Denver Post reports that monthly fundraising in Colorado fell by as much as two-thirds after the amendment took effect.
Subscribe and stay updated
Receive our latest blog posts by email.