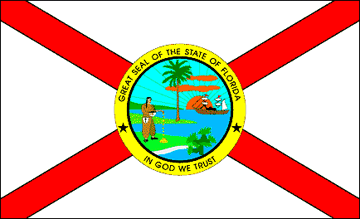 As if keeping up with Federal and State rules and regulations wasn't challenging enough for corporations and others seeking to do business on a national platform, there has recently been an uptick in the implementation and enforcement of ethics and "pay-to-play" regulations at the municipal and county level.
The latest such local jurisdiction to implement its own ethics legislation is Broward County, Florida. As the Sun-Sentinel reports, a new Ethics Code will go into effect this Friday. What makes the situation in Broward County unique is that after the County Commission unanimously approved a relatively tough new ethics policy, legislation was passed the same day which will likely put the reforms before the voters via a referendum in November. If passed, the referendum will significantly alter the implementation of what will be the law on Friday.
As is all the rage these days, the new legislation outlaws all gifts from lobbyists and County Commissioners and their families are barred from serving as paid lobbyists before the county and city boards. Commissioners are barred from accepting anything in their "official capacity" in a value in excess of $50.00.
So, in sum, Broward County now has new Ethics Legislation on the books, going into effect this week. But it is possible that the reforms will be completely gutted in November. And, as the reporting by the Sun-Sentinel indicates, there seems to be signficant confusion as to how the law will be applied even between now and November. Indeed, as can bee seen from the transcript of the last meeting of the Broward County Ethics Commission, tempers have been getting a bit frayed over the subject of ethics.
All of this means one thing for the regulated community: little certainty with high risks. We will continue to monitor the developments in Broward County (for our own amusement if nothing else) as well as throughout the country in an effort to help our readers manage the increasingly difficult playing field.
Subscribe and stay updated
Receive our latest blog posts by email.