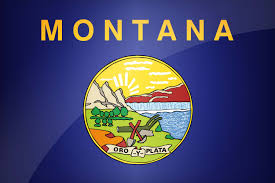 Readers of this blog know that we don't often find ourselves discussing pay-to-play happenings emanating from the Mountain Time Zone. In 2018, however, nothing surprises the Pay-to-Play Law Blog team – not even the recent news that Montana is putting into a place an onerous, and constitutionally questionable, disclosure obligation for contractors seeking to do business with the state. The new provision – put into place via Governor Steve Bullock's new executive order mandates that prospective state vendors in Montana publicly disclose certain organizational contributions they make to 501(c)(4) non-profit organizations. The unprecedented move was announced on June 8th by Bullock, who appears to be carving himself out a strong transparency niche among what is anticipated to be a crowded field for the 2020 Democratic presidential nomination. We're not sure how big a niche that actually is in the electoral sense, but can't blame a Governor for trying.
Under the new order, which goes into effect October 1, 2018 and does not apply to existing contractors, recipients of goods contracts over $50,000 and services contracts over $25,000 will be required to disclose contributions exceeding $2,500 that they have made to 501(c)(4) social welfare organizations in the two-year period prior to bid submission. These organizations, colloquially referred to as "dark money" groups by those in the transparency community, are allowed to shield their donors from public scrutiny under federal law due to their nonprofit tax status. Such organizations (like all corporations) are prohibited from making direct political contributions to federal, state and local candidates in Montana.
Since the 2010 Citizens United decision, however, such groups have been free to expend funds on independent expenditure and other election-related communications in the state, so long as such expenditures are not coordinated with Montana candidates or political committees. The connection between such independent political activities by non-profits and the appearance of improper influence over state contracting decisions seems fairly tenuous (particularly when the contributions being disclosed are not "behested" payments encouraged by public officials), but groups like the Center for American Progress are nevertheless hailing the move as a win for Montana's citizens.
The announcement by Governor Bullock opens up what will likely be a new front in the pay-to-play disclosure battle between the regulated community and public officials. Nonprofits in jurisdictions such as California and New York are used to battling it out with state attorney generals over the limited disclosure of 501(c)(4) donor information to charitable regulators in the state, but businesses seeking and holding state contracts are generally not used to sharing such otherwise private information – particularly with the public at large. Contractors are familiar with candidate and PAC contribution disclosure in certain jurisdictions, but social welfare group donation reporting represents a whole new frontier of mandated disclosure
In just the first few weeks since the executive order's release, it has seen supporters and detractors alike. Bullock's backers maintain that the reporting requirement is just a good-government reform designed to ensure fair and transparent elections and contracting. Opponents, however, have highlighted the speech chilling impact of such a disclosure obligation and criticized how it undermines the reasonable expectation of privacy for donors to social welfare organizations.
As we continue through the summer and move closer to implementation of the order on October 1st, we here at Pay-to-Play Law Blog will be sure to keep the regulated community apprised of any updates or tweaks in the Treasure State. Likewise, we'll be sure to keep everyone apprised of any jurisdictions looking to make an even bigger splash in this new pay-to-play pool after watching Montana gently dip its toe in the water.
Thanks to Claire McDowell for her assistance with this post.
Subscribe and stay updated
Receive our latest blog posts by email.