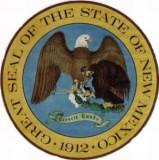 Despite the numerous "pay-to-play" scandals that have rocked Sante Fe in recent years, numerous pieces of major ethics reform died on the floor of the New Mexico State Senate during the waning hours of the 2010 regular legislative session.
Specifically, HB 118, which would have placed significant restrictions on the activities of lobbyists and certain state contractors, passed the House less than 48 hours before the end of the session. Despite hope from supporters of HB 118 that it would find its way through the Senate, the legislation stalled in the upper chamber.
Had it passed, HB 118 would have arguably made New Mexico one of the toughest "pay-to-play" jurisdictions in the country. The legislation, which passed the House 46-24, broadly prohibited contributions from lobbyists, state contractors and principals of state contractors. Indeed, HB 118 placed total prohibitions on contributions from lobbyists, state contractors, principals of state contractors, and even "seekers of targeted subsidies" to any "candidate for nomination or election to a state public office or political committee established the candidate." Contributions to certain political committees would have been similarly prohibited.
Notably, legislation which would have allowed for the creation of an Ethics Commission in New Mexico, as well as a series of other open government initiatives that were lauded by advocates of transparency also failed to pass the Senate.
Due to the failure to adopt any reforms, there is speculation that some package of legislation will be addressed during an upcoming Special Session.
Given the upcoming election season, it would seem as if New Mexico legislators would try to adopt some sort of legislation that can be sold to constituents as "good government reform" during the Special Session. We at the Pay-to-Play to Law Blog will continue to monitor this situation for any new developments.
Subscribe and stay updated
Receive our latest blog posts by email.