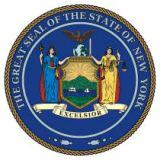 New York State Attorney General and Governor-Elect Andrew Cuomo has announced additional settlements in his investigation of "pay-to-play" practices and conflicts of interest at public pension funds. Veteran Albany lobbyist Patricia Lynch Associates, Inc. will pay a $500,000 fine and be banned for a period of five years from appearing before the State Comptroller's Office. The State Comptroller is the sole trustee of New York State's approximately $133 billion Common Retirement Fund (CRF).
Cuomo's investigation showed that Lynch, a former top aide of Assembly Speaker Sheldon Silver, arranged contributions to former Comptroller Alan Hevesi's campaign. She also assisted in securing a consulting contract for the daughter of the Comptroller's Chief of Staff and provided thousands of dollars in gifts to the daughter. Lynch met with the Comptroller and with senior staff in his office to discuss proposed investments by her lobbying clients. She and a partner, L.W. Strategies, also received fees from a client for lobbying the New York City Police and Fire pension fund.
Cuomo also announced a settlement with fund advisor Aldus Equity, a Dallas-based private equity firm, which includes a $1 million restitution payment. The agreement concerns the firm's responsibility for securities fraud engaged in by former Aldus principal Saul Meyer, who pleaded guilty in October 2009 to a Martin Act securities fraud felony charge for his conduct.
At the time of Meyer's conduct, Aldus was a leading outside advisor to several public pension funds including the state and NYC funds. Meyer is scheduled to be sentenced in the criminal case later this month.
Brief Summary of NY Rules / Reforms:
– The NYS Common Retirement Fund ("CRF") has banned placement agents, meaning paid intermediaries and registered lobbyists, regarding investments with the Fund. The ban includes entities compensated on a flat fee, contingent fee or any other basis (contingent lobbying fees are never permitted in New York).
– The NYS Comptroller has issued an executive order that prohibits the CRF from hiring, investing with or committing to any Investment Adviser after a contribution has been made by the Investment Adviser or any Covered Associate of an Investment Adviser (i.e. general partner, managing member, executive officer) who has made a political contribution to the State Comptroller or a candidate for State Comptroller. There is a limited exception that allows individuals to contribute no more than $250 to their own representatives. The prohibition applies to contributions made within the past two years. The definition of "Investment Adviser" includes investment advisers registered with the SEC and those investment advisers exempt from registration with the SEC.
– The NYS Comptroller has created a pension fund task force and a special commission, co-chaired by Mayor Koch and Frank Zarb, to review operations of the State Comptroller. They have also hired special ethics counsel and created an Inspector General position. Legislation has been introduced to codify some of the reforms that were promulgated by Executive Order.
– In New York City, there is a ban on placement agents for private equity. In June of 2010, Comptroller Liu announced a series of new disclosure requirements for those who do business with the City pension system, including both the Teachers Retirement System and the New York City Employees Retirement System ("NYCERS"). For example, investment managers must disclose all contacts with the City Comptroller's Office; must certify that no placement agent was used in connection with securing private equity; and must disclose all fees.
– Placement agents and other third parties who are engaged in the business of effecting securities transactions are required to be licensed and affiliated with broker-dealers that are regulated by an entity now know as the Financial Industry Regulatory Authority ("FINRA"). See, Attorney General's Assurance of Discontinuance In the Matter of Patricia Lynch Associates, Inc., p. 4, citing sections 3(a)(4) and 15(b) of the Securities Exchange Act of 1934. To obtain such licenses, agents are required to pass the "Series 7" or equivalent examination administered by FINRA. Id. In addition, the Martin Act (NY General Business Law Article 23-A) requires that all dealers, brokers, or salesmen (e.g., placement agents) who sell or purchase securities within or from New York State must file broker-dealer registration statements with the Attorney General. Id., citing New York General Business Law section 359-e(3).
Subscribe and stay updated
Receive our latest blog posts by email.