With a friendly reminder and notice of an investigation, the Securities and Exchange Commission has reminded us all, yet again, that it is moving forward with pay-to-play enforcement whether the regulated community is ready or not. This is a theme that has played out for some time now as the SEC has done a good job of signaling their punches. The Commission is, however, starting to throw punches.cops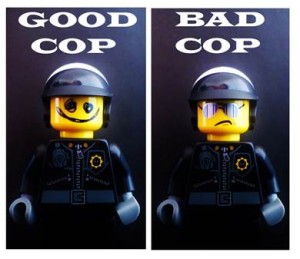 On the "Good Cop" side of promoting pay-to-play compliance, the SEC issued a friendly reminder yesterday that the compliance date for Rule 206(4)-5's prohibition against investment advisers and their covered associates from providing payments to unregulated third-parties to solicit advisory business from any government entity is almost upon us (July 31, 2015).
As a bit of a history lesson, Rule 206(4)-5 became effective way back in September 13, 2010 and included the third-party solicitor ban. At that time, the SEC set the compliance date for that ban to September of 2011 but later added municipal advisors to the definition of "regulated persons". Because of this, the Commission also extended the third-party solicitor ban's compliance date to June 13, 2012. In the absence of a final municipal advisor registration rule, the Commission then extended the third-party solicitor ban's compliance date from June 13, 2012 to nine months after the compliance date of the final rule. When the final rule was released with a final registration date of October 31, 2014 (see Section V), the compliance date for everyone, including municipal advisors, to comply with the third-party solicitor ban was known to be July 31, 2015.
In short, this compliance date is absolutely not a surprise to the regulated community but rather reflects execution on a regulatory scheme the SEC has been telegraphing for some time now. It is still a nice gesture to send out a reminder, however.
On the other side of the coin, it has recently been reported that SEC staff has made clear, via a "Wells" notice that it intends to ask the Commission for authorization to initiate a civil inquiry into allegations that State Street Corporation improperly used third party consultants and lobbyists (and possibly campaign contributions) to influence a public bidding process. This little tidbit was contained within State Street's Form 8-K filing of June 18, 2015 which read:
On June 18, 2015, State Street Corporation announced that the enforcement staff of the U.S. Securities and Exchange Commission has provided it with a "Wells" notice. The notice relates to a previously disclosed SEC investigation into our solicitation of asset servicing business for public retirement plans and, specifically, our relationships with particular clients in two states during a period ending in 2011. As previously reported, the investigation includes our use of consultants and lobbyists and, in at least one instance, political contributions by one of our consultants during and after a public bidding process. The Wells notice informs State Street that the SEC staff intends to ask the Commission for permission to bring a civil enforcement action that would allege violations of the securities laws (i.e., Section 17(a) of the Securities Act of 1933 and Section 10(b) of the Securities Exchange Act of 1934 and Rule 10b-5 thereunder). The issuance of a Wells notice provides State Street with the opportunity to make a submission to the Commission in response to the SEC staff's position. State Street intends to submit such a response.
Some are more motivated by the misfortunes of others than friendly reminders from our public servants. Either way, the SEC is signaling, yet again, that painful pay-to-play enforcement is here to stay.