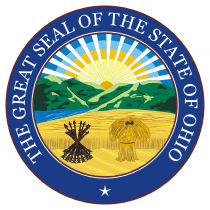 In early June 2010, Greene County, Ohio filed suit against the Ohio Secretary of State in an effort to ensure that Ohio's pay to play statue can not be enforced anywhere in the state. The Statute in question, referred to as "HB 694", purported to ban the award of public contracts to those who had contributed $1,000 or more to those with the power to award the contract.
In April of 2009, the Tenth Appellate District of the Ohio Court of Appeals issued an order finding Ohio's pay to play law to be invalid due to the procedure used to enact it. Because that opinion was never appealed to the Ohio Supreme Court, the enforceability of HB 694 remained in question in every appellate district of Ohio other than the Tenth. It is this uncertainty which has led to the filing of this most recent lawsuit by the Greene County Board of County Commissioners.
While unlikely to reach the constitutional merits of HB 694, this most recent litigation can be added to a growing list of jurisdictions that have seen their legislative efforts to impose restrictions on contributions fail on the courthouse steps.