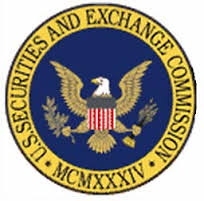 On Wednesday, June 29, the Securities and Exchange Commission unanimously approved the final text of a new rule under the Investment Advisers Act of 1940 directed at preventing pay to play practices by investment advisers. In response to 250 comment letters, with divergent views on the issue, the Commission revised certain provisions of the rule it proposed last year but largely kept intact its initial proposal of regulations designed to ensure that investment advisors are prohibited from using campaign contributions to steer municipal investment business. Oddly enough, the Commission received no comment letters from the class of plan beneficiaries that it sought to protect with the proposed rule, although two public interest groups strongly supported the proposed revisions.
The new rule has three key elements:
1) It prohibits investment advisors from providing advisory services for compensation—either directly or through a pooled investment vehicle—for two years, if the advisor or certain of its executives or employees have made a political contribution to an elected official in a position to influence the selection of the advisor;
2) It prohibits advisory firms and certain executives and employees from soliciting or coordinating campaign contributions from others (a practice referred to as "bundling") for any elected official in a position to influence the selection of the adviser. It also prohibits solicitation and coordination of payments to political parties in the state or locality where the adviser is seeking business; and
3) It prohibits investment advisors from paying third parties, such as placement agents, from soliciting a government client on behalf of the investment adviser, unless that third party is an SEC-registered investment advisor or broker/dealer subject to similar pay to play restrictions.
Finally, the rule contains a catch-all, "don't let the lawyers find a loophole" provision, which prohibits acts done indirectly, which if done directly, would result in a violation of the rule (such as old favorites like funneling contributions through an investment adviser's attorneys, spouses or affiliated companies).
JUSTIFIED BY PAST ABUSES
The Commission justified its approval of the new rule by referencing the perceived past success of MSRB rule G-37: "Our years of experience with MSRB rule G-37 suggests that the 'strong medicine' provided by that rule has both significantly curbed participation in pay to play and provides a reasonable cooling off period to mitigate the effect of a political contribution." The Commission further rationalized the need for a tough federal rule based on its belief that neither "codes of ethics [nor] compliance procedures alone would be adequate to stop pay to play practices, particularly when the advisor or senior officers of the advisor are involved…" Under the rule, investment advisers remain obligated to adopt policies and procedures designed to prevent violation of the rule. The Commission affirmed "that an adviser's implementation of a strong compliance program will reduce the likelihood, and therefore costs, of inadvertent violations."
ANTICIPATING A FIRST AMENDMENT LEGAL CHALLENGE?
In the discussion portion of the rule, the Commission addressed comment letters and also tackled First Amendment concerns, explaining that the new rule is closely drawn to accomplish the goal of preventing quid pro quo arrangements while avoiding unnecessary burdens on the protected speech and association rights of investment advisers. The Commission pointed out "…the rule imposes no restrictions on activities such as making independent expenditures to express support for candidates, volunteering, making speeches, and other conduct." The Commission distinguished the recent Citizens United Case, by stating: "Citizens United deals with certain independent expenditures (rather than contributions to candidates), which are not implicated by our rule."
PLACEMENT AGENTS ARE NOT BANNED BUT SUBJECT TO FINRA REGULATION
The Commission, persuaded by comment letters, retreated from an outright ban on investment advisers hiring so-called placement agents. As outlined above, the regulations approved allow advisors to continue hiring placement agents provided those agents are registered with the SEC or the Financial Industry Regulatory Authority (FINRA) and subject to pay-to-play restrictions. The restriction on investment advisers using unregistered placement agents will not take effect for one year, in part to give FINRA, which has experience enforcing the MSRB rules, time to propose such rules. Andrew Donohue, who heads the SEC division of investment management, said that the FINRA regulations will be "at least as stringent" as his agency's rules. Nevertheless, SEC Chairwoman Mary Schapiro warned in an open meeting Wednesday that if the SEC finds any signs of abuse of the new rule, it may still consider an outright ban. "If the Commission determines that third-party placement agents continue to inappropriately influence the selection of investment advisers for government clients even under our enhanced rule, I expect we would consider the imposition of a full ban," said Schapiro.
SOME CONTRIBUTIONS PERMITTED – BUT HAVE AN ACCEPTED PAY TO PLAY COMPLIANCE PROGRAM IN PLACE
The Commission also attempted to temper the rule by providing certain exceptions to the prohibition on contributions. Contributions of $350 or less per election per candidate can be ignored "de minimus" if the contributor is entitled to vote for the recipient and contributions of $150 or less per election per candidate are permitted even if the contributor is not entitled to vote for the candidate. In addition, an adviser may apply to the Commission for an order exempting it from the two-year compensation ban. The SEC emphasized that a key factor in determining whether to exempt a firm in circumstances in which a violation occurs will be whether the firm has adopted and implemented an adequate pay to play compliance program.  As the Commission noted: "While we have designed the rule to reduce its impact, investment advisers are best positioned to protect these clients by developing and enforcing robust compliance programs designed to prevent contributions from triggering the two-year time out."
The effective date of the new rule will be 60 days after it is published in the Federal Register. As noted above, investment advisers may no longer use third parties to solicit government business except in compliance with the rule on one year after the Effective Date. Advisers may need to continue to provide advice for a reasonable period of time during which a client can seek to obtain advisory services from others. While some commentators urged the Commission to allow advisers to continue to receive fees during the two year time out for services provided pursuant to existing contracts, the Commission responded: "Allowing contracts acquired as a result of political contributions to continue uninterrupted would eviscerate the rule."
The financial industry remains in the early stages of evaluating the impact this new federal pay to play rule will have on its activities. One thing we all know for certain, federal regulation of pay to play is here to stay.