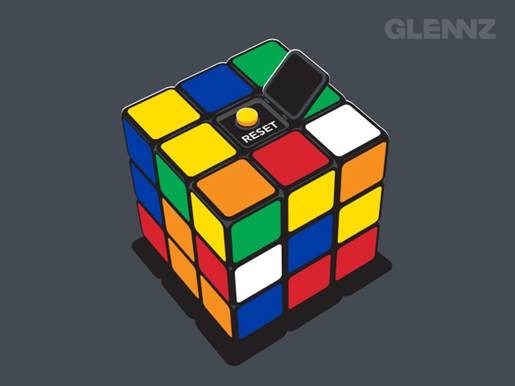 We have previously used our little corner of "The Cloud" to blog about the unintended consequences that often present themselves when local governments respond to (already illegal) bribery scandals with increased pay-to-play legislation. What can appear at first blush to be a thoughtful means of preventing undue influence and increasing transparency frequently becomes stymied in legal loopholes and legislation impossible both for the regulated community to comply with and for regulators to enforce.
Two such cautionary tales have recently emerged from many a pay-to-play blogger's favorite states: Illinois and New Jersey.
DuPage County, Illinois fits the predictive model perfectly. A controversial governor with a… ahem…questionable record on ethics matters seeks to demonstrate his compliance bona fides by pushing a highly intrusive and punitive pay-to-play ordinance. Consequently, Illinois law prohibits state vendors and bidders from contributing to state officers who oversee or award their contracts. Among other things, that law capped campaign contributions at $5,300 per election to county board members. In January of 2010, DuPage County concluded that the state statute was inadequately permissive and amended its Ethics Ordinance (Section 2-475) so as to reduce the contribution limit imposed on vendors, unions, consulting firms, their officers, and their owners to $1,000 per year. At the time, the DuPage County Board applauded itself for passing an ordinance designed to demonstrate that its county was "the leader on ethics reform in Illinois."
Alas, this past month, Illinois First Assistant State's Attorney Nancy Wolfe informed DuPage County that it lacked statutory authority to deviate from the State of Illinois' statutory wisdom on the topic: "The state has set the limits (and) has not given a non-home rule entity authority to enact anything more restrictive or less restrictive." While many, including the Illinois Campaign for Political Reform, disagree with that analysis, the fact remains that the county ordinance was found to be unenforceable and eliminated.
Moorestown, New Jersey has a similar story to tell. Just last month, the Moorestown Township Council passed a pay-to-play ordinance favoring disclosure of every dollar contributed by contractors but increasing the maximum contribution limit from $300 to $2,600. Now, it would appear, those changes have produced a backlash and a petition to repeal. 1,400 signatures later, those changes don't look quite as good to the Township Council or to Moorestown's Mayor (who was for the ordinance before she was against it). The Township Council has agreed to take the matter up again for reconsideration later this month.
Finding a balance between the need to ensure fairness and transparency in procurement policy with the need to ensure the rules can actually be followed by the regulated community is a tricky balance to strike.
Less can be more. More is sometimes too much.
Rethinking Pay-to-Play Legislation