As we advised back in 2010, Hawaii is among an ever-expanding list of states which have seen their pay-to-play laws challenged on constitutional grounds. Just this week, however, the United States Court of Appeals for the Ninth Circuit dismissed those concerns.  At issue was Hawaii's prohibition against campaign contributions by government contractors until "completion of the contract." In challenging the law, the plaintiffs' complaint highlighted a little-discussed, unintended consequence of such laws that result in exorbitant expenditures of compliance time and resources (mostly in the form of legal fees): "Hawaii's ban on candidate and non-candidate committees receiving contributions from government contractors means [contractors] must constantly keep track not only of whether it has government-construction jobs but also of whether a single . . . service technician is somewhere providing some minor service on a previous . . . job". Complaint, p. 10-11.  The law, however, is premised on the need to prevent bribery or "quid pro quo" corruption regardless of the burden it places on the regulated.
Back in 2010 we wrote: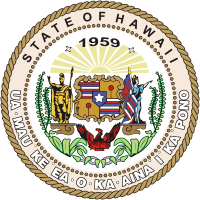 Bribery laws may be "fundamental to prevent corruption in government"
— even narrowly tailored prohibitions against contractor contributions to politicians with authority to award future contracts may be "fundamental to prevent corruption in government" — but Hawaii's law in its current incarnation may be a Bridge Too Far to make such a claim.
Then again, no president has ever seen fit to nominate me to serve on the Ninth Circuit either. Those who have received such a nomination did not see it the same way.
In its 58-page order, the Ninth Circuit found that Hawaii's contractor-contribution ban is an important and constitutional government tool to combat "quid pro quo corruption" and "serves sufficiently important governmental interests by combating both actual and the appearance of quid pro quo corruption":
And as in Connecticut, Hawaii's decision to adopt an outright ban rather than mere restrictions on how much contractors could contribute was justified in light of past "pay to play" scandals and the widespread appearance of corruption that existed at the time of the legislature's actions. See Yamada III, 872 F. Supp. 2d at1058–59 nn. 26–27 (summarizing the evidence of past scandals and the perception of corruption). Thus, as a general matter, Hawaii's ban on contributions by government contractors satisfies closely drawn scrutiny.
A-1's narrower argument that the contractor contribution ban is unconstitutional as applied to its contributions to lawmakers and candidates who neither award nor oversee its contracts is also without merit. Hawaii's interest in preventing actual or the appearance of quid pro quo corruption is no less potent as applied to A-1's proposed contributions because the Hawaii legislature as a whole considers all bills concerning procurement. Thus, although an individual legislator may not be closely involved in awarding or overseeing a particular contract, state money can be spent only with an appropriation by the entire legislature.  See Haw. Const. art. VII, §§ 5, 9. Hawaii reasonably concluded that contributions to any legislator could give rise to the appearance of corruption.
Yamada v. Snipes, 1:10-cv-00497-JMS-RLP (9th Cir. 2015), slip op. 49-50 (link to this blog's past post on Connecticut ruling added – unfortunately).
The court also upheld the state's law requiring political action committees to register with the state after spending more than $1,000 to influence an election, something officials said is necessary to follow the money during campaign season.
The Ninth Circuit and the US Supreme Court—as currently constituted—don't always read the First Amendment the same way when it comes to government regulation.  This round, however, without a doubt, has gone to the regulators.
Ninth Circuit Upholds Constitutionality of Hawaii Pay-to-Play Ban