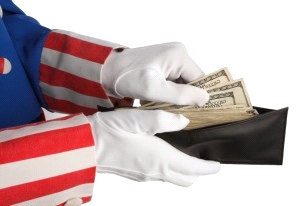 A new complaint was filed with the Federal Election Commission yesterday alleging that Chevron USA violated campaign finance laws and corollary "federal pay-to-play" laws by contributing $2.5 million to the Congressional Leadership Fund, a Super PAC tied by press reporting and former staffers to House Speaker Boehner. While the FEC complaint was filed by organizations likely more interested in "poking the bear" because of Chevron's environmental footprint than its politics (Public Citizen, Friends of the Earth, Greenpeace, and Oil Change International, hereinafter referred to as "The Usual Suspects"), the complaint has facial merit and needs to be on the radar screen of government contractors, national banks, and foreign nationals everywhere.
The logic of the complaint is relatively straightforward and not new. Federal law (2 USC 441c) prohibits government contractors from making campaign contributions to candidates, political committees, or political parties. 2 USC 441b imposes similar restrictions on corporations, national banks, and labor unions. "Chevron", as a government contractor, the complaint alleges, thus violated federal law by making a $2.5 million contribution to the Super PAC Congressional Leadership Fund (technically, an "independent expenditure political committee").
At issue is whether the landmark Supreme Court opinion in Citizens United v. FEC has changed the rules with regard to contributions to independent expenditure committees (one of too many law firm "client alerts" on the meaning of Citizens United can be found here). There has not been a case addressing this precise issue squarely since that case. Arguably, the same United States Supreme Court which found corporate and labor union finance of political speech to enjoy First Amendment protection notwithstanding federal law to the contrary will likely extend such protections to government contractors, national banks and potentially foreign nationals notwithstanding the laws referred to above.
The Usual Suspects, in their complaint against Chevron, allege as a matter of fact that "The Federal Election Commission has appropriately interpreted the prohibition against contractor contributions to "any political party committee, or candidate for public office or to any person for any political purpose or use" to include political committees and super PACs involved in Federal elections." (The Usual Suspects Complaint, p.3, emphasis added). This might be news to three of the six commissioners of the Federal Election Commission.
It is true that a Democratic commissioner of the FEC testified to this effect before Congress in a House Oversight hearing. It is also true that the FEC, in a footnote I am convinced the Republican Commissioners failed to catch before publication of an explanation of FEC policy, wrote "Foreign nationals, government contractors, national banks and corporations organized by authority of any law of Congress cannot contribute to … separate [independent expenditure] accounts.  §§ 2 U.S.C. 441b, 441c, and 441e."
It is also true that the Usual Suspects' complaint cites a prominent law firm blog for this same proposition although, if one reads the actual blog post cited, one gains a new appreciation for the phrase "selective, out-of-context, quoting".
Chevron argues in its own defense that the "Chevron" that made the contribution is a distinct company from the "Chevron" which contracts with the government. I guess I'd argue that too were I Chevron, but this fight will ultimately be won or lost at the Altar of the First Amendment.
Is it Illegal "Pay-to-Play" for a Government Contractor or National Bank to Contribute to a Super PAC?