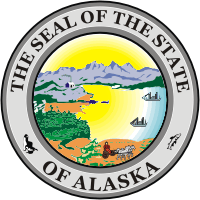 On Tuesday, Alaska voters will take to the polls to consider a ballot initiative designed to deter the appearance of corruption by prohibiting the holders of public works construction projects from making contributions to state candidates. The initiative, to promulgate the "Alaska Anti-Corruption Act", further seeks to ensure public funds are not used to finance campaign advocacy and has already been identified (correctly, if my humble legal opinion has any relevance) by the Alaska Attorney General as being of dubious constitutionality.
With respect to pay-to-play issues, Alaska voters will be asked to approve legislation that bans political contributions by government contractors and members of their "immediate families" for the duration of their contracts and for two years thereafter. The proposed penalties for violation of this law would be both criminal in nature and contractual debarment of the contractor. For those of you who would like to try your hand at law enforcement, take heart: the proposed legislation authorizes initiation of an action for enforcement of a violation in Alaska Superior Court by "any entity or group, or any member of the public". The nice thing is, if you wrongly commence an action against that crotchety old lady up the street who never waves when you drive by for violating the Alaska Anti-Corruption Act, the proposed law thoughtfully provides that "[a]ny person, government, group or entity that initiates an action pursuant to the subsection shall be immune from any claim or legal action for doing so".
As we have discussed with respect to other states where the proposed legislation presents a potential compliance nightmare for state contractors regarding contributions by "immediate family" members of the contractor. Not only is a contractor banned from making a political contribution upon criminal penalty and threat of loss of his contracts, but so too are her "spouse, child, spouse's child, son-daughter-in-law, parent, sibling, grandparent, grandchild, step-brother-sister, step-parent, parent-in-law, brother-in-law, sister-in-law, aunt, uncle, niece, nephew, guardian, and domestic partner". Is your insufferable brother-in-law always bragging at family barbeques about how much money he makes as a state contractor? Make a $50 contribution to his state procurement official. That'll shut him up.
I don't often link to YouTube but these are humorous spots highlighting the implications of the proposed initiative as posted by an Alaska union-based ballot committee called "Stop the Gag Law": Spot 1 and Spot 2.
Alaska's Attorney General appears to grasp the legal tensions here. In a December 18, 2007 analysis of the proposed initiative, Senior Assistant Attorney General Michael A. Barnhill observed,
"the bans proposed here (particularly with regard to the bans on campaign spending by persons holding small public contracts) are quite broad and may not pass muster. We are particularly concerned about the prohibitions on campaign expenditures (defined in AS 15.13), which the courts have been extremely careful to protect."
Ultimately, the constitutional issues implicated by the initiative, and the significant opposition raised to it within the state, are unlikely to deter passage on Tuesday. As is true in the "Lower 48" and Hawaii, legislation promising to deter corruption through increased criminal mandates is generally simply too seductive for voters to shun in the current climate. Pesky issues pertaining to Constitutional freedoms and enforcement quagmires will likely have to wait for another day.
Alaska Gets in on the Act (but Potential Constitutional Pitfalls Loom Large)