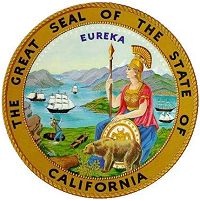 New legislation in California, if passed, would prohibit a person acting as a placement agent in connection with any political investment made by a state public retirement system, unless the person is registered as a lobbyist and is in full compliance with California's Political Reform Act of 1974 as that act applies to lobbyists. California's law would not be as restrictive as New York, which has an outright ban on placement agents in this area.
The bill defines a placement agent as: "any person or entity hired, engaged, or retained by, or acting on behalf of, an external manager, or on behalf of another placement agent, as a finder, solicitor, marketer, consultant, broker, or other intermediary to raise money or investment from, or to obtain access to, a public retirement system in California, directly or indirectly, including, without limitation, through an investment vehicle."
There is an exemption for employees of external managers who spends at least one-third of their time managing the assets of their employer.
The bill is sponsored by the California Public Employees' Retirement System (CalPERS), state Controller John Chiang and Treasurer Bill Lockyer. Mr. Lockyer says "This legislation will help protect the integrity of those decisions by increasing transparency and reducing the ability of high-paid middlemen to use money and gifts to win favorable treatment," he says. "And it will help make sure the interests of workers, retirees and taxpayers remain paramount."
"Our legislation puts the interests of taxpayers, public pension fund members, and retirees first," Chiang said. "Subjecting placement agents to the same ethics rules as lobbyists will help safeguard public pension fund investments from individuals seeking questionable influence."